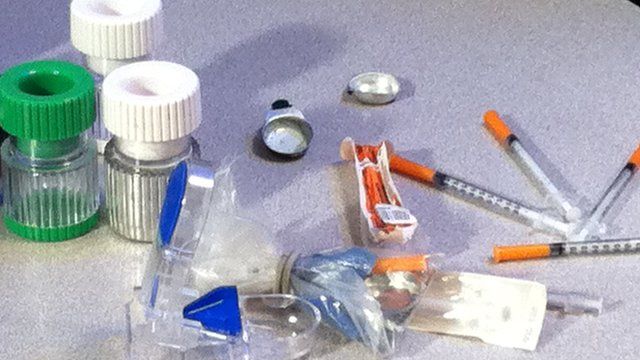 Video
Smuggling prescription drugs to remote aboriginal communities in Canada
Fort Hope, an aboriginal reserve in northern Ontario, Canada, is gripped by a prescription drug epidemic. As many as 80 % of the working age population in the town of 1,200 are thought to have a problem.
Just one 80mg tablet of OxyContin sells for between $400 and $600 in Fort Hope - more than 10 times what it would cost in Toronto.
Criminal gangs know the profit margin is huge and have devised ways to smuggle the drugs to the remote community.
Constable Sean Langlois of the Nishnawbe Aski Police Service shows the BBC's Linda Pressly how OxyContin is transported and how addicts then inject the drug.
Produced for the BBB by Linda Sills