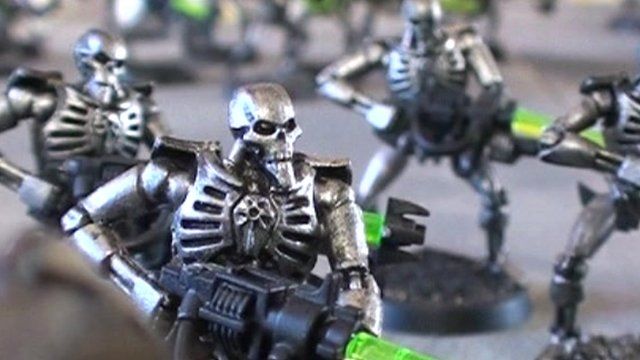 Video
Why Warhammer 40,000 is still popular after 25 years
The tabletop role-playing game Warhammer 40,000 (otherwise known as 40k) has just turned 25.
Players gather around home-constructed battlefields with miniature ruins and petrified forests, with armies of small model fighters which they have assembled and painted.
Using dice, tape measures and special rule books, they battle rival militia in a fictional universe set in the 41st Millennium.
Far from being the preserve of socially awkward teenage boys, the game still has a large following among adults.
Warhammer 40k fan Andrew Ruddick, 32, spoke to BBC News about why he was still playing the game after almost 20 years.
Produced by the BBC's Susannah Reid.
Go to next video: Tech Know: Dressed to kill