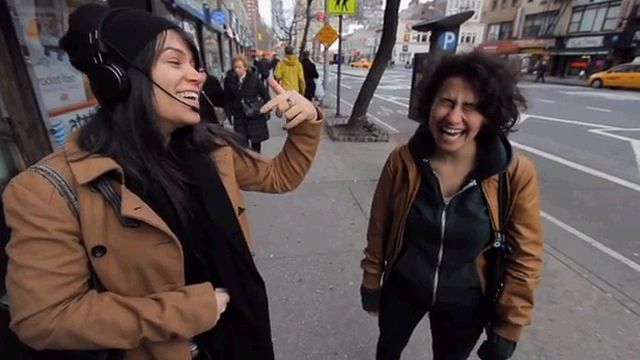 Video
Comedians turn to web for laughs
Comedians hoping to find a wider audience are turning away from the stand-up scene and using online video-hosting websites and social networks to promote themselves and deliver content to their audiences.
Abbi Jacobson and Ilana Glazer met two years ago in the New York City alternative comedy scene, where they were broke students doing improvisation and stand-up comedy.
They wanted to reach a bigger audience and, as Ilana explains, "the web was available".
They started an online series, called "Broad City", based on the funniest episodes of their own lives as young people trying to make it in New York.
Abbi and Ilana had no budget at all.
They were producing videos asking friends at the improvisational New York theatre Upright Citizens Brigade to help as cameramen, directors, editors and extras.
After two seasons on the internet, the series got the attention of large television networks in Los Angeles and is now being developed for the FX television network.
The two girls explain to the BBC why the web is the future of young stand up comedy and why their own Twitter and Facebook campaign made them famous.
Produced by Anna Bressanin, Camera by Ilya Shnitser
Go to next video: From pixels to paint