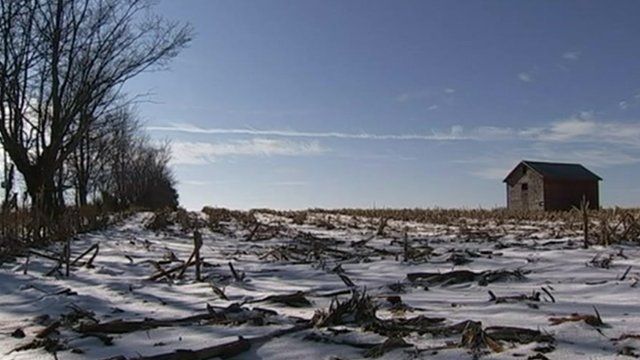 Video
Has the government bailout worked for ordinary Americans?
The government bailout of the American car industry has largely been credited for saving two of the industry's most famous brands: GM and Chrysler. Billions of taxpayer dollars and major restructuring have helped revive the fortunes of both companies.
However, it has been a painful road to recovery. Plants have shut down and thousands of jobs have been lost and entire communities have been devastated.
In Ohio, America's manufacturing heartland, there are the signs of both revival and ruin.
When President Obama visited Chrysler's North Assembly plant in Toledo last summer he told workers that the US economy had taken a "big hit". It would take time to mend, he said. Now the factory, which builds Wrangler and Cherokee vehicles, is set to hire 1,100 new workers next year.
The bailout came too late to save GM's plant in Moraine, near Dayton. Bob Davis and many of his extended family had worked there for years but lost their jobs when it closed in December 2008. He has struggled to find full-time work since and this week was forced to put his home up for sale.
Peter Marshall reports.
You can see an extended version of this film that was broadcast on BBC Newsnight on Monday 9 Januray 2012.
Go to next video: America's homeless families seek shelter