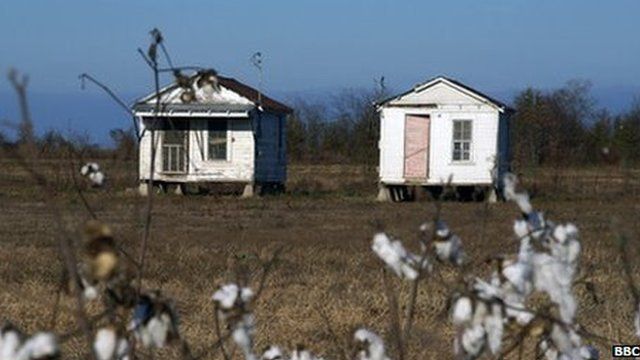 Video
Mississippi Delta: Poverty and progress
The Mississippi Delta is known as the poorest corner of the poorest state in America, and what little economic opportunity the region does hold is just a few factory closures away from collapse.
The region - home of the blues and centre of American slave agriculture - has never quite managed to shake off its reputation as a place of misery, poverty and racial inequality.
When a young photographer, Al Clayton, documented the area in 1967, the images he captured of malnourished children and people living in abject poverty helped bring national attention to the region's plight.
The black and white pictures, collected in the book Still Hungry in America, shocked the country, and for Mr Clayton, the experience was shattering.
Mr Clayton returned 44 years later to see what, if anything, has changed.
Go to next video: Three generations coping under one roof