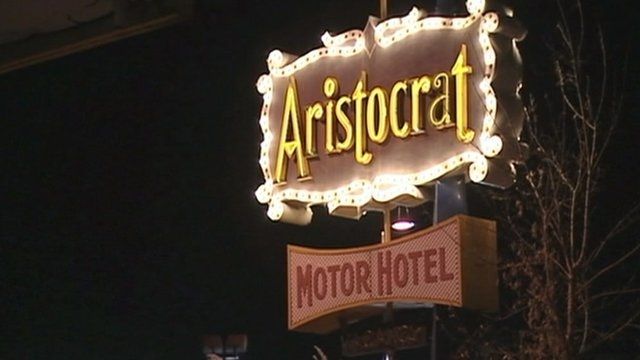 Video
American families shelter in motels as homelessness worsens
Millions of Americans are facing a bleak Christmas as the impact of the economic downturn filters through to the country's poorest.
The economy is likely to be the key issue in next year's presidential election and the latest census data suggests nearly one in two people in the US have either fallen into poverty or are struggling to get by on low income.
In Denver, Colorado, many families are joining the growing ranks of homeless. Some are finding temporary shelter by checking into the rather optimistically named Aristocrat Motel - a boxy two-story building run by a charity, Volunteers of America.
The BBC's Ian Pannell met Angelo McWilliams and Robert and Victoria Venegas at the hotel.
Mr McWilliams and his three children live in a small room that will be home until they can arrange something more permanent. He is a single father who recently lost his job.
Robert and Victoria Venegas and their six children have been living at the motel for nearly two months.
Robert lost his job this autumn when the company he worked for closed down and the couple do not have the cash to pay the rent.
Go to next video: Three generations coping under one roof