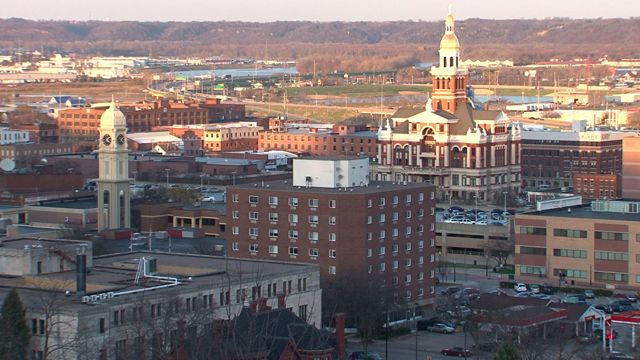 Video
How a Midwestern town reinvented itself
The city of Dubuque, once faced with record unemployment, has turned its fortunes around.
It did so with a combination of inner-city redevelopment and technological advances geared towards a greener, more sustainable future.
Always known as an old-fashioned, industrial town along the majestic Mississippi River, Dubuque saw its fortunes dwindle in the 1980s when jobs in mill working and agriculture left the city.
It took Dubuque almost two decades to chart a new course and find its way.
The BBC's Franz Strasser talked to residents, city leaders and businessmen about how they made it work.
Go to next video: Altered States: The disappearing island