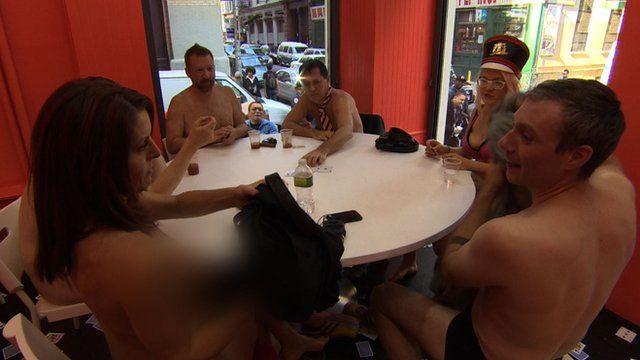 Video
The naked truth: Using art and strip poker to enlighten New York
More than a month before the Occupy Wall Street protests began, visual artist Zefrey Throwell staged a performance art project called "Ocularpation" in Manhattan's financial district.
That stunt, in which 50 people disrobed on the street, saw three people arrested and earned Throwell a consulting role with the Occupy Wall Street movement.
Throwell, who considers himself a troublemaker, recently set up a seven-day game of public strip poker as a critique of the United States economy.
Using naked people in performances is his way of attracting attention to his art. But does the medium obstruct the message?
Go to next video: Spontaneous conduction