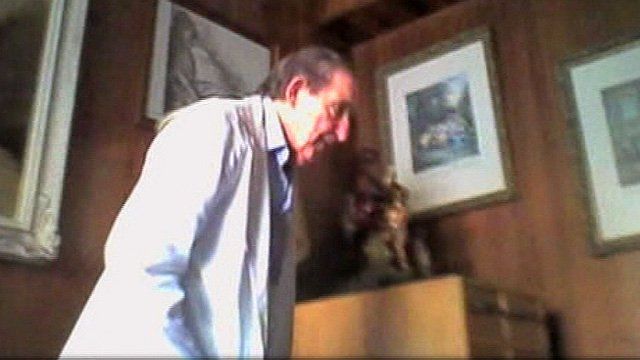 Video
Doctor confronted over stolen babies
The BBC's Katya Adler uses an appointment with Dr Eduardo Vela to challenge him over accusations he was involved in baby trafficking at Madrid's San Ramon clinic in the 1980s.
A Spanish magazine published photographs in 1982 of a dead baby kept in a freezer supposedly to show mothers that their child had died.
Accusations that mass baby trafficking took place in Spain in the Franco era and as late as the 1990s are investigated in This World: Spain's Stolen Babies on BBC Two at 21:00 BST on Tuesday 18 October and Assignment on BBC World Service Radio on 3 November. Watch (UK only) or listen online afterwards at the above links.