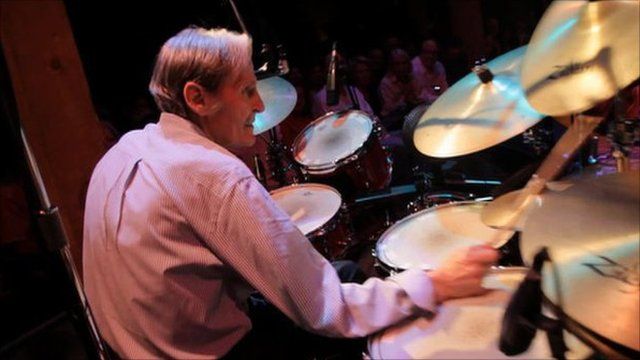 Video
The Band singer Levon Helm on throat cancer and music
When Levon Helm was diagnosed with throat cancer more than a decade ago, he feared he would never sing again.
Today the legendary singer and drummer from The Band, is back on stage and playing music again.
Helm toured with Bob Dylan before his group went on to become one of the most influential rock groups in America in the late 1960s and 1970s with hits including The Weight.
He may now talk with a quiet rasp - a tumour was removed after radiation treatment - but the passion in his performances remains undiminished.
It is evident at the intimate gigs he hosts in front of an audience numbering just a few dozen at his home and studio in Woodstock, New York. The BBC was invited in for a rare look at the sessions he calls The Midnight Ramble.
Produced by Mike Kraus and Yuval Lion
Go to next video: First Person: Old-school social networking