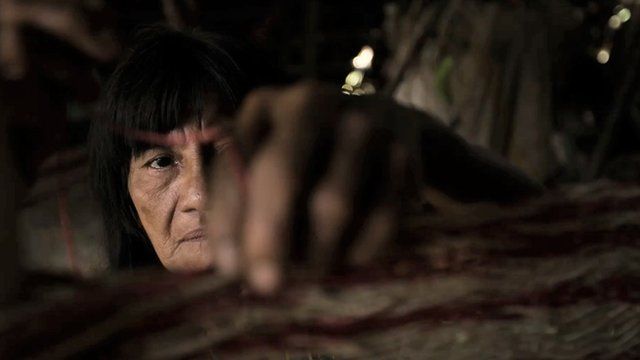 Video
Photofilm: Living alongside the world's most dangerous animals
Rachael Kinley is an anthropologist and filmmaker. Along with Gordon Buchanan she travelled to the remotest regions on three continents to join tribal families, learning their unique traditional survival skills and how they live alongside the world's most iconic and dangerous animals.
In this photofilm she reflects on her experiences of tracking predatory lions on foot with Bushmen in Botswana's Kalahari Desert and time spent in Papua New Guinea's remote Sepik River to meet two remarkable tribes who have learnt to live with crocodiles.
Tribes, Predators and Me will be broadcast on 20 March 2016 at 21:00 on BBC Two.
Photofilm produced by Dualtagh Herr.