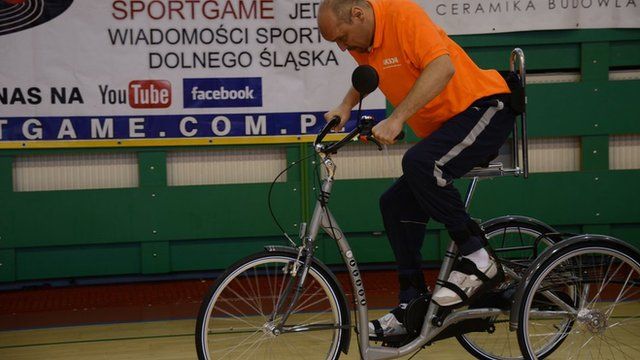 Video
Paralysed man: 'I can feel each muscle as I pedal'
Darek Fidyka, who was paralysed from the chest down after a knife attack, can now ride an adapted tricycle.
He has also noticed a gradual return of feeling and muscle control below his injury.
The Polish medical team who treated him with a pioneering form of surgery, are now looking for two more paralysed patients with a similar injury to take part in research to see if they have found a way of curing paralysis.
The treatment involves taking specialist cells from deep in the patient's nose and injecting them into the spinal cord to help it regenerate.