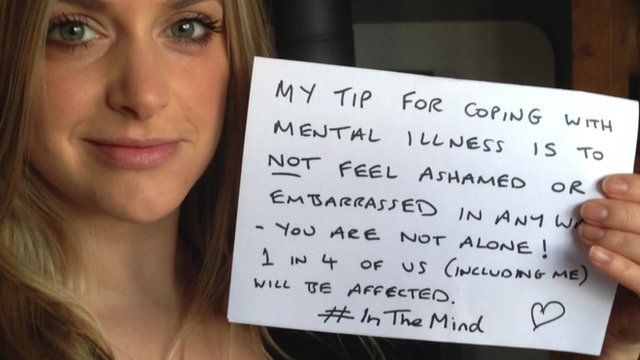 Video
How do you keep mentally strong?
As part of the BBC's In The Mind series, people have been sharing their tips for coping with mental ill health.
Former English professional footballer Clarke Carlisle, Tony Blair's ex-spokesman Alastair Campbell and actor Helen Lederer are among those who got involved.
There was also a huge response from the BBC audience via Twitter and Facebook.
---
In The Mind - a series exploring mental health issues
Explained: What is mental health and where can I go for help?
Mood assessment: Could I be depressed?
In The Mind: BBC News special report (or follow "Mental health" tag in the BBC News app)
---
Go to next video: Call for more mental health beds