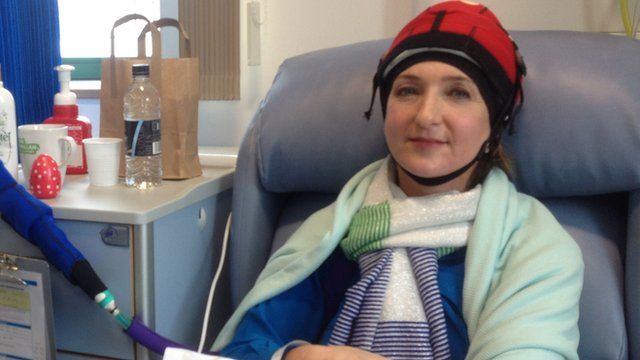 Video
Victoria Derbyshire breast cancer diary: First chemo cycle
BBC journalist Victoria Derbyshire has undergone her first cycle of chemotherapy after being diagnosed with breast cancer at the end of July.
She has decided to record a video diary in order to try and shine a light on some of the procedures and treatment for cancer.
Derbyshire said in the build-up to her first session of chemotherapy she had felt "vexed and anxious," with a "fear of the unknown".
She described becoming "increasingly queasy and drained" following the treatment, spending the next 48 hours in bed.
But she said she was glad to get the first cycle "under my belt".
Derbyshire is to have five further sessions of chemotherapy over the coming months, followed by radiotherapy. She had a mastectomy in September.
The Victoria Derbyshire programme is broadcast on weekdays between 09:15-11:00 on BBC Two and BBC News channel.
Go to next video: 'Today I had a mastectomy'