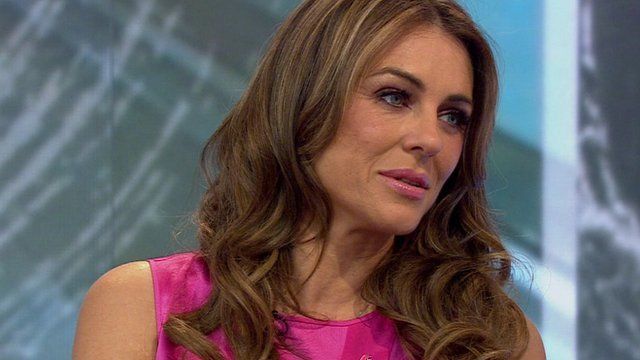 Video
Elizabeth Hurley on breast cancer awareness campaign
Actor and model Elizabeth Hurley has told the Victoria Derbyshire programme why she is campaigning for better awareness of what happens to women after a breast cancer diagnosis.
She told presenter Joanna Gosling that her own grandmother had died from breast cancer as she had been too embarrassed and scared to seek medical help.
"By the time she told us, it was at a stage where it wasn't really treatable."
Watch Victoria Derbyshire weekdays from 09:15-11:00 BST on BBC Two and the BBC News Channel. Follow the programme on Facebook and Twitter, and find all our content online.
Go to next video: 'Only the scan could find the lump'