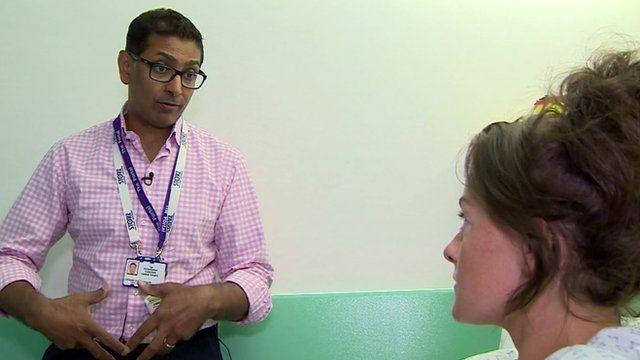 Video
What life is like for a consultant at weekends
Tan Arulampalam is a colorectal and general surgeon. He has been a consultant at Colchester General Hospital for 12 years.
He is regularly "on call" at weekends - the shifts start on a Friday at 8am, continue through Saturday and Sunday, and finish at the same time on Monday. Even though Mr Arulampalam is actually only contracted to be at the hospital for three hours each weekend day, he usually works a full day and only goes home at night to sleep.
He let the BBC follow him one Sunday - and gave us his personal view on the government's plan to make the NHS a seven-day operation.
Go to next video: Hunt warns of 'Monday to Friday' NHS