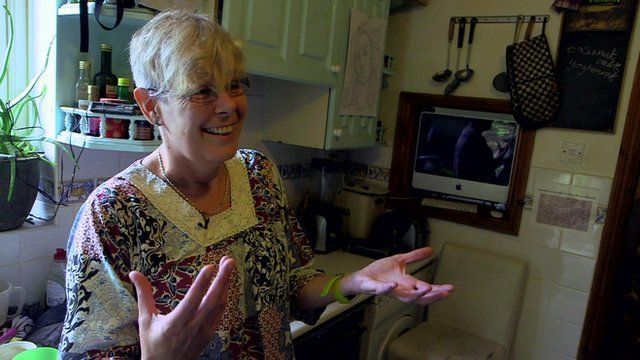 Video
Adult with ADHD: My mind is like a bucket
Attention deficit hyperactivity disorder (ADHD) in adults is a "hidden" problem that needs better diagnosis, the charity for people with the condition, Addiss, has said.
Helen Rice, from Caversham, Berkshire, was diagnosed with ADHD two years ago, aged 50.
She has what she describes as the "classic traits" associated with the condition - disorganisation, procrastination and an impulsive nature. "My head is like a bucket," she explains to the Victoria Derbyshire programme.
"I wake up every morning a new woman. I think, 'Today is the day I'm going to do everything right and get on top of the important things instead of [procrastinating].'
"And every night I go to bed a broken woman because it's all gone wrong again and I haven't done any of it. I can get really upset... horrendously depressed."
Watch Victoria Derbyshire on weekdays from 09:15-11:00 BST on BBC Two and the BBC News Channel.