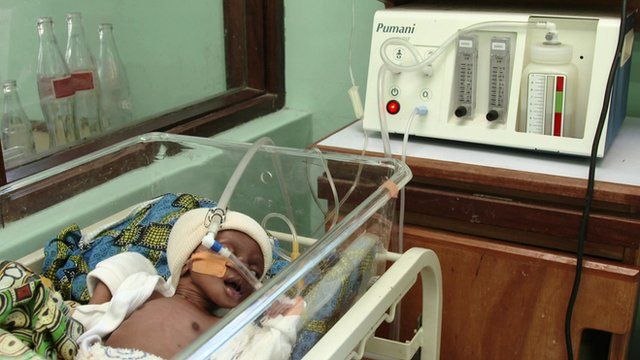 Video
Fish tank pump that helps save premature babies
In many countries medical technology is often associated with white and gleaming rooms.
But in the dusty environments of sub-Saharan African countries where power supplies can be unreliable, medical equipment does not always function well… or at all in many cases.
Simple items such as a fish tank pump alongside locally produced equipment is proving to be more appropriate for African hospitals.
Lizzie Crouch reports from Malawi.