Media player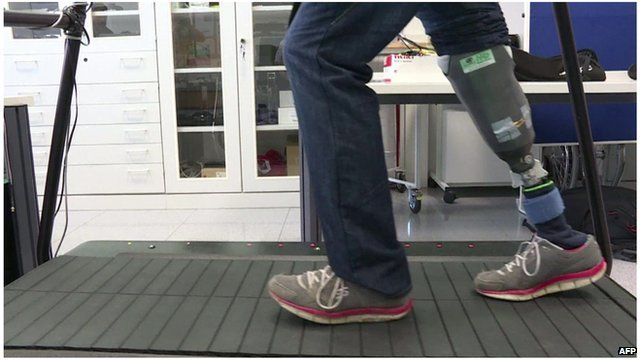 Media playback is unsupported on your device
Video
How can a prosthetic leg 'feel' sensations? - 15 Secs
A new artificial leg allows the person wearing it to regain some of the sensations he felt before their leg was amputated.
The prosthesis, designed by Austrian scientist Hubert Egger, makes it less likely the patient will fall, because he can tell what surface he is walking on.
It also reduces the problem of 'phantom pains".
A man who has worn the leg for six months said it was "like being reborn".
"This is practically a second life. The first one ended when I lost my leg,"
Watch BBC Shorts on Instagram.com/BBCShorts
Go to next video: How to get snake venom - 15 secs