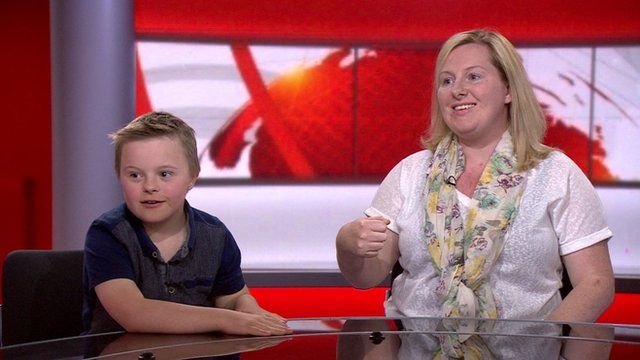 Video
Mother describes 'devastating' miscarriage fear after Down's test
Shelley Thoupos had an amniocentisis to test for Down's Syndrome in pregnancy - she risked miscarrying, but gave birth to her son Sam, who has Down's.
She said that thinking she could lose her child after the test was "devastating".
Shelley said that when she learnt her baby had the syndrome, during the pregnancy, it was "scary" but she knew he was "a little person in his own right" and continued with the pregnancy.
She told BBC news she welcomed a less invasive test but that more education was needed so potential parents understood that children with Down's Syndrome can live happy and fulfilled lives.
Go to next video: Safer Down's test to be assessed