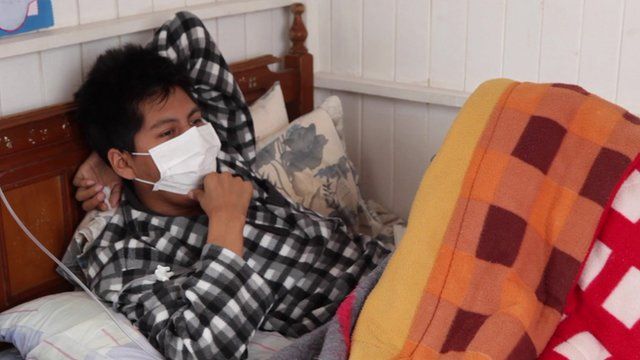 Video
Lima's life-saving shipping container
Tuberculosis has been a killer since ancient times. But now a new strain - known as multi-drug resistant TB - is proving to be one of the most serious public health problems of the modern world.
Unlike normal TB, it cannot be cured by the two most powerful anti-TB drugs.
Alternative treatments are too expensive for many to afford, meaning that some patients are simply left to die.
Peru has the highest incidence of the disease in the Americas, with over 2000 cases a year.
The problem is particularly pronounced in the over-crowded and poorly-ventilated homes in the outskirts of Lima, where conditions are perfect for the disease to spread.
Now the charity Partners in Health has converted an old shipping container into a high-tech TB lab and placed it right in the heart of one of Lima's poorer neighbourhoods.
Irene Caselli goes to meet some of those whose lives have been saved.
Go to next video: Drama therapy in Rio