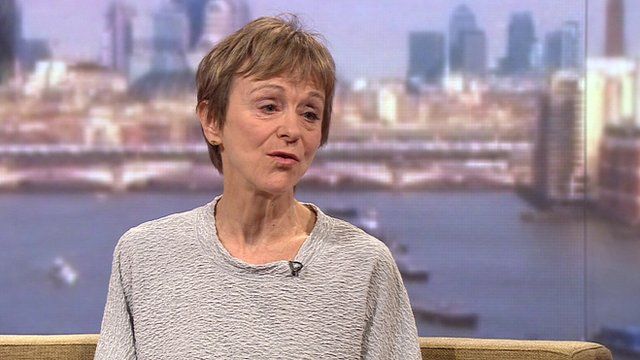 Video
Families 'should be involved in hospital care'
An eminent doctor suffering from dementia went into a marked decline after a five week stay in hospital where he was being treated for a physical ailment.
His daughter, the best selling novelist Nicci Gerrard believes that this decline could have been avoided if family members had been able to stay with her father in hospital, as parents are able to do with sick children.
Nicci has mobilised a wide range of people to bring about a change of culture in hospitals and has created 'John's Campaign' to highlight the issues involved.
Speaking to the the BBC's Andrew Marr, she said: "It should be a right for every single person with Dementia to have a carer there [in hospital]."
UK viewers can watch the Andrew Marr Show in full for 30 days by following this link
Go to next video: Sir Ian Botham on his dad's dementia