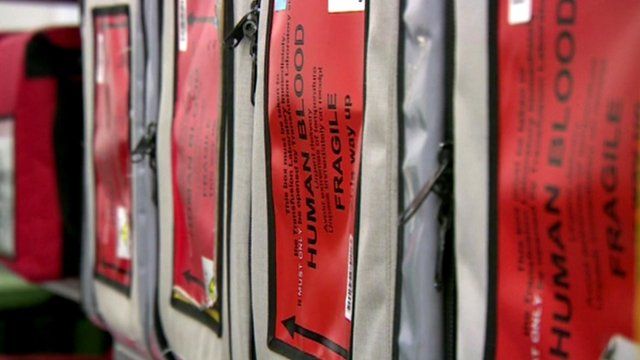 Video
Life-saving liquid: Inside the world's biggest blood bank
Shops across Britain have begun to stock up for Christmas, but they are not the only ones worried about supplies. The NHS Blood and Transplant centre in Bristol - the world's biggest - is working hard to ensure it has enough to get through the festive period.
Blood donations are used to treat patients with cancer, with anaemia, after accidents or childbirth complications, or during surgery. More than 200,000 blood donors are needed before Christmas, according to the NHS body in charge of transfusions.
Andrew Plant reports.
Those interested in donating blood are asked to call NHSBT on 0300 123 23 23
Go to next video: Gay blood donor rules 'don't make sense'