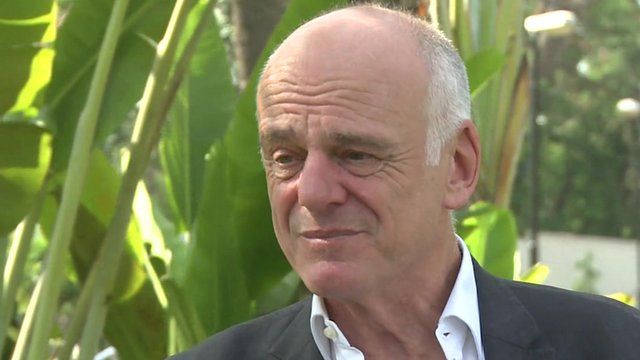 Video
UN's Nabarro defends WHO's response to Ebola outbreak
The United Nations' system co-ordinator for Ebola, David Nabarro, has defended the World Health Organisation's response to the Ebola outbreak in Africa.
An internal WHO document says those involved "failed to see some fairly plain writing on the wall" in the outbreak's early stages, according to the Associated Press.
Medical charity Medecins Sans Frontieres (MSF) warned in April that the outbreak was out of control - something disputed by the WHO at the time.
David Nabarro said there had been a big increase in the international response over the past two months.
Go to next video: Charity warns Ebola 'out of control'