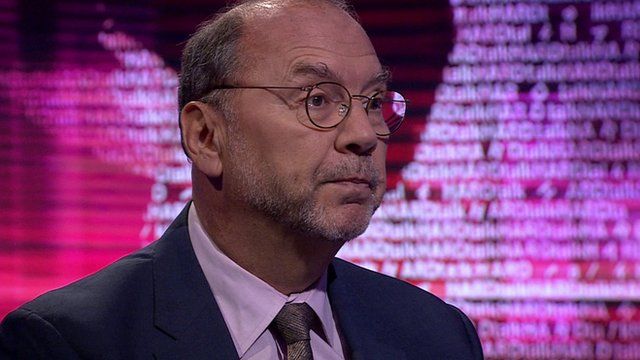 Video
'Vital to bring Ebola under control' to stop its spread
The man who first indentified Ebola has warned that there will be more cases of people infected with the virus travelling to other countries unless the epidemic in West Africa is brought under control.
Prof Peter Piot was commenting on the case of a Liberian man who became the first person to be diagnosed with the Ebola virus on US soil.
According to a report by the New York Times the man contracted the virus in Liberia. He was screened for symptoms of Ebola before he left the country but displayed no signs of the disease and was allowed to board a plane.
The outbreak in West Africa is the world's worst, killing 3,338 people, with 7,178 confirmed cases.
Watch more clips at HARDtalk's website.
You can see the full interview with Prof Peter Piot on BBC World News at 14:30 and 20:30 GMT on Thursday October 2014. It will be broadcast on BBC News Channel at 00:30 and 04:30 BST on Friday 3 October 2014.
Go to next video: In 60 seconds: What is Ebola?