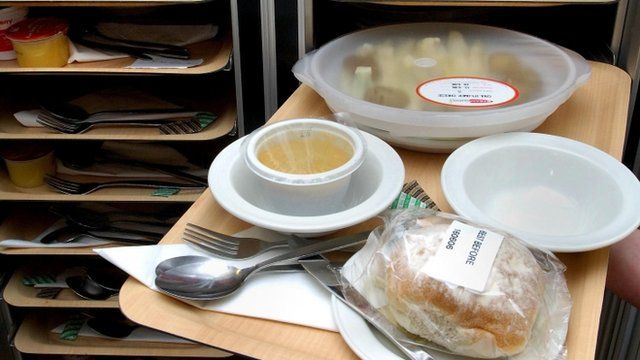 Video
Call to monitor hospital food
Campaigners have said that Health Secretary Jeremy Hunt's plans to provide mandatory food standards in England's hospitals are "woefully inadequate".
Alex Jackson, coordinator of the Campaign for Better Hospital Food, told the Today programme: "I think our disappointment is that the Department of Health has never and is not intending to put the proposals and food standards up for public consultation."
Without an independent body to monitor hospital food standards "how will we know they are being met?" he added.
But Ruthe Isden, health influencing programme director at Age UK, said hospital food quality in England is already monitored by a patient-led inspection process and the Care Quality Commission.
First broadcast on BBC Radio 4's Today programme on Friday 29 August.