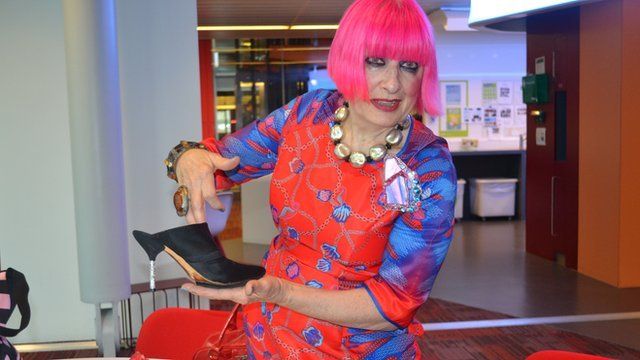 Video
The great heels vs flats debate
It is a perennial debate: Are flat shoes, or heels, better for women to wear?
Fashion designer Dame Zandra Rhodes continues to wear heels aged 73 because it makes her feel "empowered".
She told the Today programme: "Wearing heels make me feel more feminine and dressed-up."
Fashion journalist, Hannah Rochell - author of En Brogue: Love Fashion, Love Shoes, Hate Heels - said "I don't own any heels anymore because I've never felt comfortable in them."
She added that "flats are in fashion at the moment but for me it is a lifetime thing" because of the comfort.
First broadcast on BBC Radio 4's Today programme on Thursday 14 August.