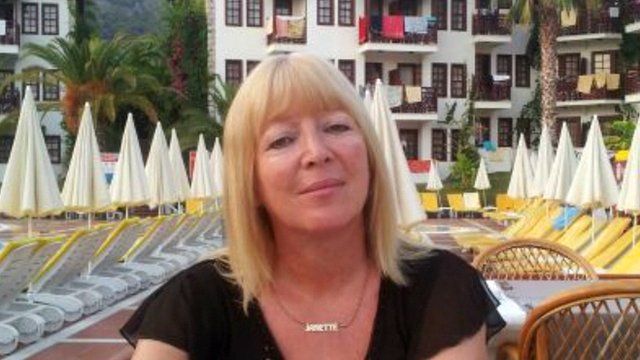 Video
Constant face pain 'worse than childbirth'
Janette Warburton suffered from Trigeminal Neuralgia - a condition in the face which affects the nerves and has been described as a stabbing pain, or like an electric shock. She took her own life in March.
Her husband, David, spoke exclusively to 5 live Breakfast, in an effort to raise awareness of the condition. He told Rachel Burden that Janette said the constant pain was "worse than having children". He believes she should have been kept in hospital and sectioned.
A statement from Preston Hospital, where Janette Warburton was treated said: "Firstly we wish to express our sincere condolences to the husband and family of Janette Warburton.
"Following a full assessment, Mrs Warburton was discharged from Royal Preston as her condition did not require that she be treated as an inpatient. Instead she was referred to our outpatient clinic where her treatment was due to continue."