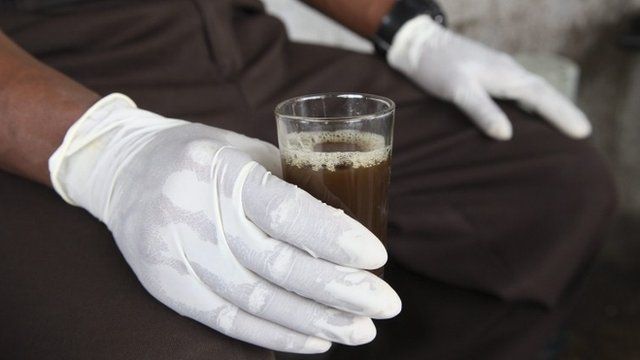 Video
Ebola outbreak: 'Witchcraft' hampering treatment, says doctor
A widespread belief in witchcraft is hampering efforts to halt the Ebola virus from spreading, a British doctor has claimed.
Benjamin Black, who is volunteering with Medecins Sans Frontieres (MSF) in Sierra Leone, told the Telegraph that some people in west Africa are not seeking medical treatment because they blame sorcerers for the recent deaths, and not the disease.
The virus has claimed 728 lives in Guinea, Liberia and Sierra Leone since February, and kills up to 90% of those infected.
Hermione Harris, from the School of Oriental and African Studies at London University, told BBC Radio 5 live that the beliefs are very widespread.
Go to next video: In 60 seconds: What is Ebola?