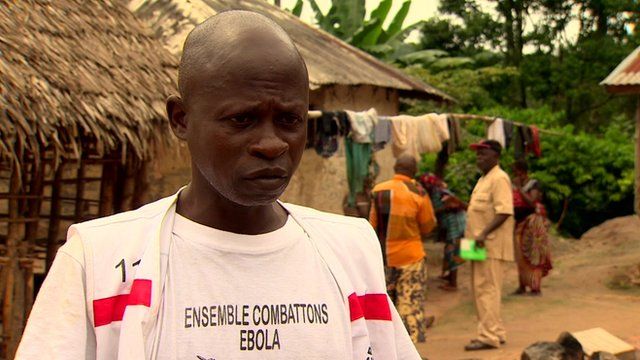 Video
Ebola survivor: 'I was terribly afraid'
The Ebola outbreak in West Africa is likely to last until the end of the year according to medical charities Medecins Sans Frontieres and the International Federation of Red Cross and Crescent societies.
More than 670 people have died so far, and more than 1,200 cases have been recorded.
BBC News visited Gueckadou in south-east Guinea, where the outbreak first started in March 2014.
Saa Sabas, 41, caught Ebola from a relative but recovered.
He now goes to villages to encourage people to get treatment if they are sick, telling them that he is proof that Ebola is survivable.
Go to next video: In 60 seconds: What is Ebola?