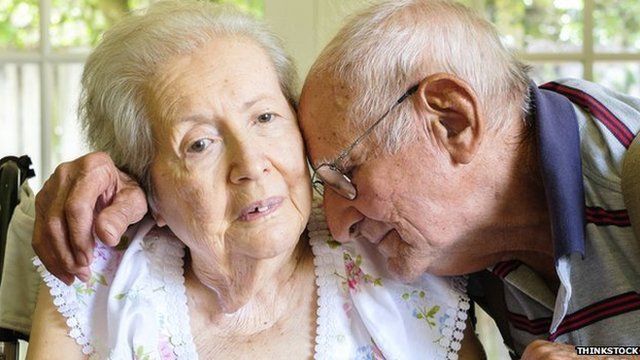 Video
Alzheimer's blood test is 'major step forward'
British scientists have made a "major step forward" in developing a blood test to predict the onset of Alzheimer's disease.
Research has identified a set of proteins in the blood which can predict the start of the dementia with 87% accuracy.
Speaking on the Today programme Professor Simon Lovestone said the breakthrough will help with the development of new drugs to treat the condition.
Vicki Graham, whose husband suffers from Alzheimer's disease, also spoke to the programme.
She said it would have been difficult for her husband to find out he had the condition before the onset of symptoms without being able to treat it.
Broadcast on BBC Radio 4's Today programme on Tuesday 8 July.
Go to next video: 'Major step' in Alzheimer's detection