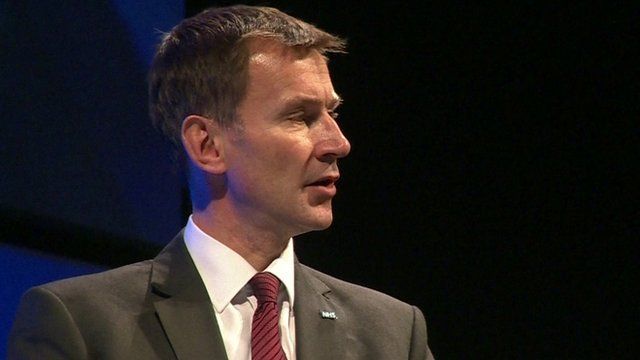 Video
Hunt: NHS 'needs open and honest reporting culture'
The key to improving safety in the NHS is to create an "open and honest reporting culture", Jeremy Hunt has said.
The health secretary has asked trusts to join the Sign up to Safety campaign and draw up plans to halve "avoidable harm", such as medication errors, blood clots and bedsores by 2016-17.
Speaking to the Today programme, Mr Hunt said patients have a right to know if mistakes are going unreported.
Analysis released in a government review shows 29 out of 141 trusts were not registering the expected number of safety incidents.
First broadcast on BBC Radio 4's Today programme on Tuesday 24 June.
Go to next video: 'England can learn from Wales'