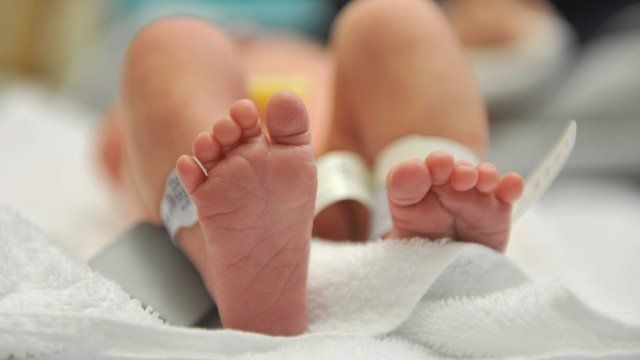 Video
Baby poisoning bug 'difficult to treat', says scientist
A baby has died and 14 are ill from blood poisoning after being given what appears to be a contaminated intravenous drip.
ITH Pharma, the manufacturers of the drip, said they were "saddened" by the death and were doing everything they could to find out what happened.
Biomedical scientist, Dr Ron Cutler, said the Bacillus cereus bacterium responsible for the poisoning was "everywhere" and "very difficult to treat".
He told BBC Radio 5 live's Breakfast: "One would hope they've caught it early enough... It's quite a nasty organism in an adult. In a very young child, it is of course, far more dangerous."
Go to next video: Hospital feed 'poisons 15 babies'