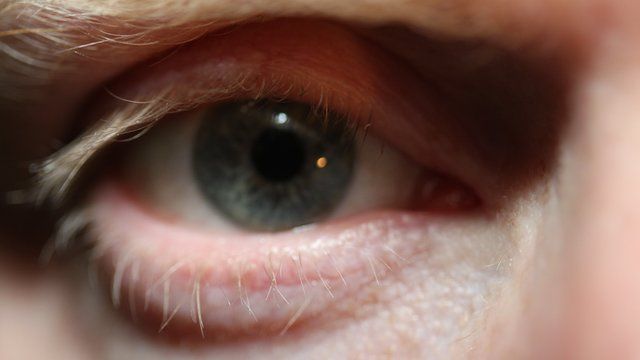 Video
Eye condition makes man hallucinate tapestries and monks
More needs to be done to raise awareness of a little-known eye condition which causes hallucinations, according to the Macular Society.
Charles Bonnet Syndrome, which affects 300,000 people a year, causes people with sight loss to see vivid images and some sufferers wrongly assume they have mental health problems.
Sufferer Matt Harrison recorded an audio diary for BBC Radio 5 live's Shelagh Fogarty about his daily life with the eye condition.
He recalled seeing Indian tapestries, cartoon faces, dancing men, skulls and Tibetan monks during the hallucinations.
Go to next video: Blow torch artwork by blind artist