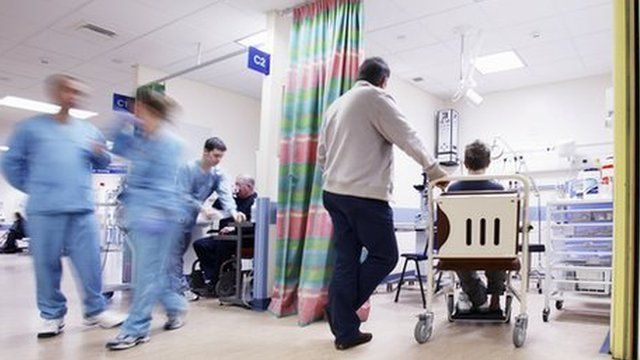 Video
Discussion: To go to A&E or not to go to A&E?
The majority of people attending A&E "need to be there", despite NHS England's efforts to see more people treated in the community, according to the College of Emergency Medicine.
A new survey by the college found that of 3,000 patients, only 15% could have been treated in the community, compared to NHS England's 2013 figure of 25%.
Its president Dr Clifford Mann told the Today programme that the difference between the figures as a "world of difference".
However, NHS England's director for acute episodes of care Professor Keith Willett said there were still patients attending A&E who could be treated elsewhere, albeit if better community facilities were made available.
First broadcast on BBC Radio 4's Today programme on Thursday 22 May
Go to next video: 'It's about improving outcomes'