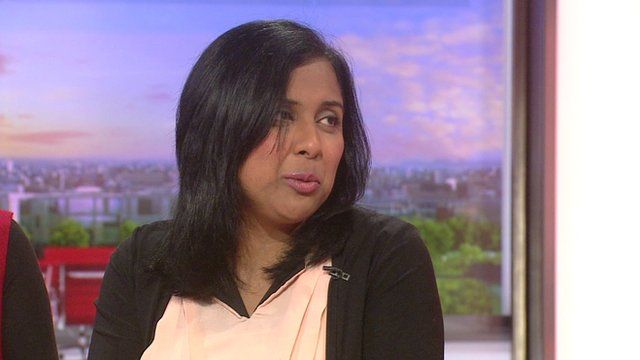 Video
Cancer patient: 'I felt like I wasn't being listened to'
A woman has described having her symptoms dismissed as Irritable Bowel Syndrome, when she actually had cancer.
Sonya Wilson said she lost weight, was breathless and had stomach problems, and kept going back to the doctor for about a year.
After she collapsed at a supermarket, a hospital locum sent her for tests; they eventually found the cancer, and she was treated properly.
Nicola Cook from Macmillan Cancer Support said that "one in five people go to the GP between three and four times before being referred to the hospital for investigations".
She said that many people find out about the disease too late, with one in three dying within a year of diagnosis.
Go to next video: Calls for a survey of bereaved families