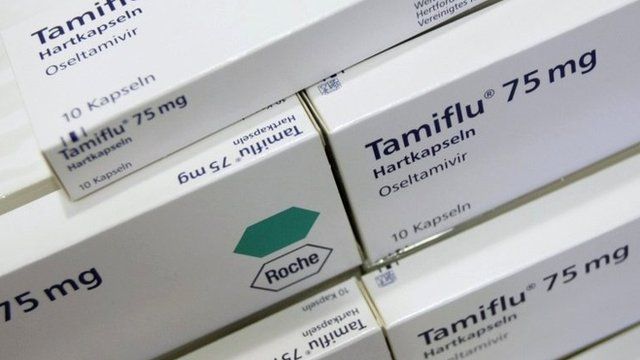 Video
Tamiflu: Major report claims drug is 'ineffective'
Tamiflu does not reduce complications such as pneumonia, it doesn't prevent the transmission of flu, and it has "a number of adverse effects", according to analysis by the Cochrane Collaboration .
Side effects can include serious "psychiatric adverse events, renal adverse events and metabolic adverse events… over and above what you would normally see in flu", according to one of the report's authors.
Professor Carl Heneghan said that the drug was "not effective, and caused really serious harm in otherwise healthy people".
The UK government spent £473m on the drug, manufactured by Roche, after an outbreak of swine flu in 2009.
This report is the result of a colossal fight for the previously hidden data into the effectiveness and side-effects of Tamiflu.
Go to next video: 'Tamiflu is a very useful medicine'