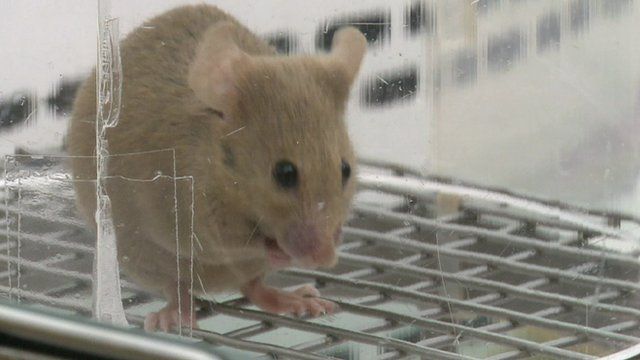 Video
Inside the home of 56,000 genetically modified mice
Every day, hundreds of scientific studies are published around the world on a vast range of human illnesses and medical conditions from inherited genetic disorders to cancer. In most cases testing will have been done on mice, as humans share more than 95% of their genes with the rodents.
These are not ordinary house mice, but laboratory "mouse models". Often these mice have been specially bred to mimic and display human genetic disease.
BBC Mundo had rare access to the Mary Lyon British Genetics Centre in Oxfordshire, where these genetically modified mice are bred in large numbers, in order to study human diseases.
Gabriella Torres reports.
Video produced by Natalia Pianzola.