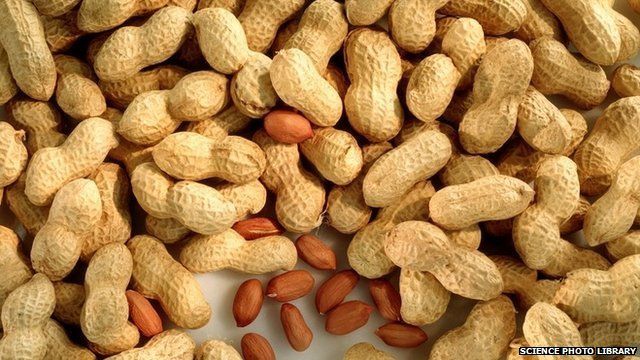 Video
Peanut allergy treatment 'world first'
Doctors say a potential treatment for peanut allergy has transformed the lives of children taking part in a large clinical trial.
The 85 children had to eat peanut protein every day - initially in small doses, but ramped up during the study.
Eleven-year-old Lena Barden, who took part in the trial, told BBC Radio 4's Today programme that the treatment has successfully built up her tolerance to peanuts.
Pamela Ewan, head of the allergy department at Cambridge University Hospitals, described the treatment as a "world first".
She said that "in principle", the technique used in the study could be extended to the treatment of other allergies.
First broadcast on BBC Radio 4's Today programme on Thursday 30 January 2014.
Go to next video: Anaphylaxis: severe allergy explained