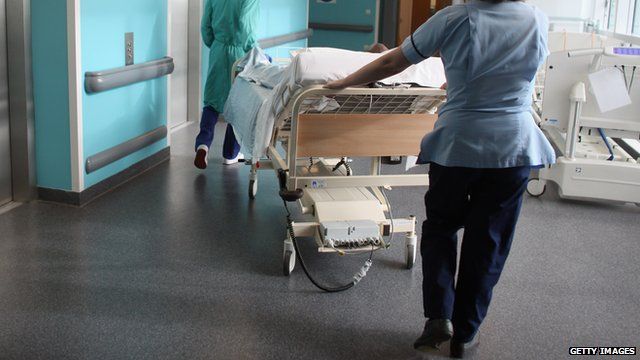 Video
Welsh hospital laundry tags linen to stop thieves
A hospital laundry service is to electronically tag its sheets after £400,000 worth of items disappeared in a single year.
The Aneurin Bevan University Health Board's laundry service in Cwmbran, Torfaen, processes 12 million pieces of linen such as bed sheets, towels and gowns each year.
It is hoped the tags will determine whether missing laundry has been stolen or simply disposed of by staff.
Facilities manager Alan Dudley told told BBC Radio 5 live's Drive: "They get used for people to go painting and you see them out in Cardiff on stag nights."
Go to next video: Porter: Nurses 'crying' at Belfast A&E