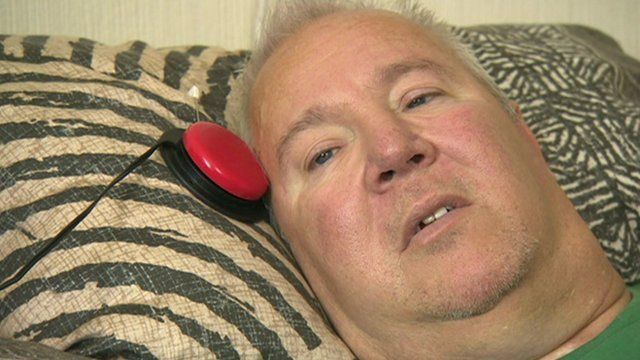 Video
Prof Tallis: Patients feel 'abandoned' by right-to-die law
The Supreme Court is set to consider whether it can ever be acceptable for medical staff to help someone to die.
The case of the late Tony Nicklinson, who had locked-in syndrome, and of Paul Lamb, who was paralysed in a car accident 23 years ago and wants to be allowed to die, will be heard by nine Supreme Court judges.
Prof Raymond Tallis, emeritus professor of geriatric medicine at the University of Manchester, told the Today programme "the law currently is very unsatisfactory".
He explained that terminally ill patients feel "abandoned" because healthcare professionals are unable to them advice about assisted dying.
Referring to the cases of Tony Nicklinson and Paul Lamb, director of Care Not Killing Dr Peter Saunders, commented that neither of these patients were, or are, terminally ill and said: "What we're talking about here is assisted suicide... that's against the law."
He continued: "Were we to change the law, we would inevitably place pressure on vulnerable people - those who are elderly, sick, depressed or disabled - to end their lives so as not to be a financial or emotional burden upon others."
Prof Tallis clarified his comments by adding: "We are talking about terminally ill people who want to die... we do not wish to go beyond this."
First broadcast on BBC Radio 4's Today programme on Monday 16 December 2013.