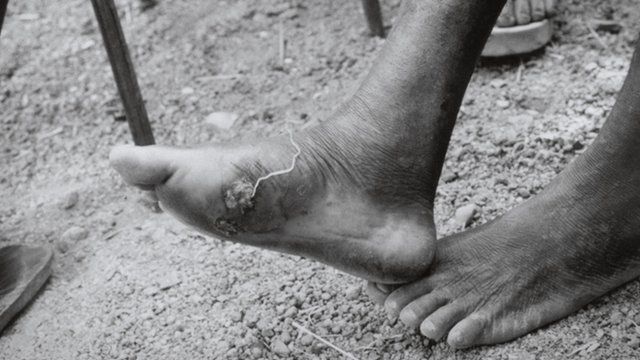 Video
Guinea worm disease is 'relatively-contained problem'
There may be an important breakthrough soon in the effort to eradicate a dangerous, debilitating disease that has long been a scourge in Africa.
Guinea worm disease, is a crippling parasitic disease that, until the 1980s, was affecting around 3.5 million people in more than 20 countries.
But the World Health Organisation believes that within two years it may be gone.
Ann Mills, Professor of health economics and policy at the London School of Hygiene and Tropical Medicine, told the Today programme: "It's a relatively contained problem which is partly why it's feasible to eradicate it.
"There are a number of things that need to come together [for eradication]."
"You need international will, you need someone like the WHO to pick it up or the Carter Center, you need substantial amounts of money, an effort stretching over many years and a technology."
First broadcast on the Today programme on Tuesday 6 August.