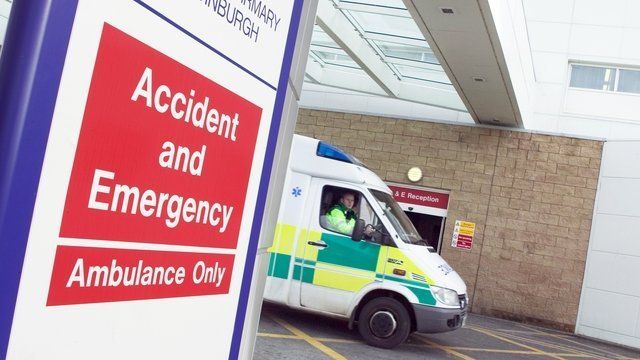 Video
A&E problems: 'We lack the man-power'
A group of MPs has warned that NHS accident and emergency departments in England could reach crisis point this winter unless urgent and sufficient action is taken to deal with the growing demands on the service.
In a hard-hitting report, the Health Select Committee expressed concern about poor planning and inadequate staffing levels, arguing the situation could soon become untenable.
A spokesman for NHS England said it recognised there was work to be done.
Dr Clifford Mann, an A&E consultant, and president of the royal college of emergency medicine, told the Today programme's Justin Webb that more staff at his level were urgently needed and that "key problem is... one of man-power".
"The College has recommended for some time that we should have at least 10 consultants in every emergency department... our latest census shows that actually the average is less than 7," he said.
And added that this "certainly puts patients at risk".
Dame Barbara Hakin, the chief operating officer of NHS England, explained: "It's very disappointing that accident and emergency departments don't have as much consultant cover as we would all wish them to have.
"We need to work much harder at making this an attractive profession for young doctors, so we can recruit them," she added.
First broadcast on BBC Radio 4's Today programme on Wednesday 24 July 2013.