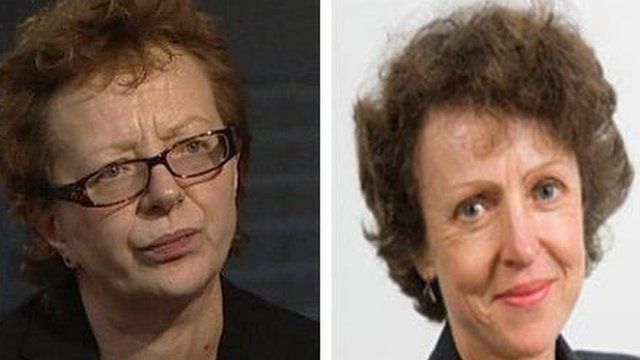 Video
NHS 'cover-up' names revealed by Care Quality Commission
Officials alleged to have been involved in an NHS regulator's cover-up of failures over deaths of babies at a Cumbria hospital have been identified.
The Care Quality Commission has named officials including former chief executive Cynthia Bower and her deputy Jill Finney.
Both were said to be present at a meeting where deletion of a critical report was allegedly discussed.
Ms Bower has denied being involved in a cover-up, saying she "gave no instruction to delete" the internal review, but added that as the boss of the healthcare watchdog, "the buck stops with me."
Ms Finney has not yet commented.
Some of the others named also disputed the published version of events.
Branwen Jeffreys reports.
Go to next video: Hunt: 'NHS has to be accountable'