Media player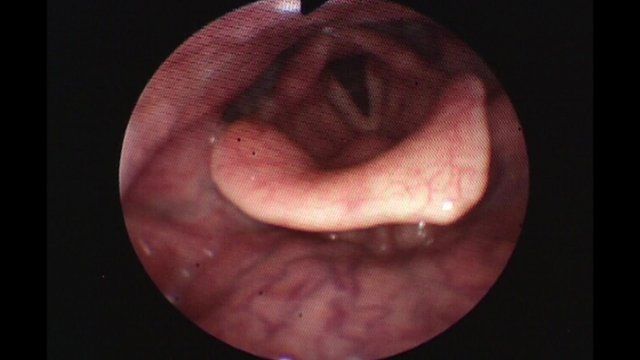 Media playback is unsupported on your device
Video
Endoscope gives close up look at Jeremy Vine's voice box
As a broadcaster, Jeremy Vine's voice is arguably the most important tool of his trade.
As part of a series investigating the human voice, he visited the London Clinic on Harley Street to take a look at his vocal cords.
Consultant ENT surgeon, Mr Michael Wareing, inserted a special camera probe up through Jeremy's nose and down his throat to film his voice box.
With the return of The Voice on BBC One, Radio 2 is celebrating the magic and mystery of the greatest instrument ever created: the human voice