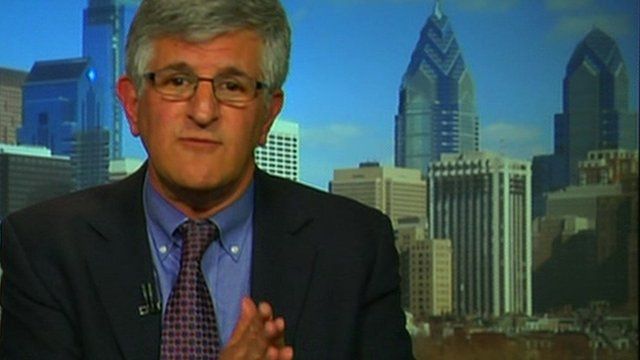 Video
US measles expert: Mandatory vaccine would benefit UK
Health officials dealing with a measles epidemic in Swansea have warned it is still spreading at an "alarming rate".
Dr Paul Offit, director of the Vaccine Education Center at the Children's Hospital of Philadelphia, has told the BBC's Newsnight programme that Britain would benefit from vaccinations being made mandatory.
People in the United States can still claim exemption on philosophical or religious grounds but Dr Paul Offit said it still increased vaccination rates.