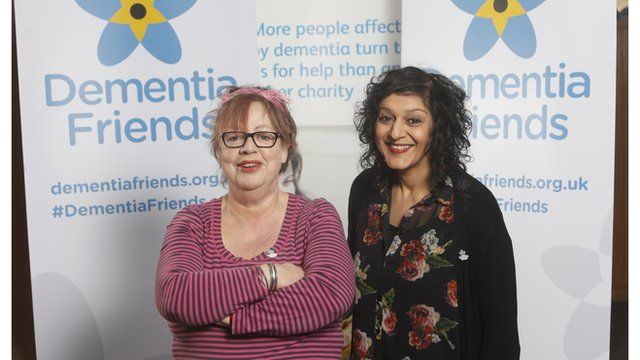 Video
Jo Brand and Meera Syal become 'dementia friends'
Comedians Jo Brand and Meera Syal have signed up to become two of England's first 'dementia friends', in an initiative launched by the Alzheimer's Society.
The organisation aims to give one million people across the UK more information about what it is like to live with dementia through free volunteer-led information sessions.
Groups take part in "dementia fact bingo" and are asked to imagine what it might be like to face everyday situations with the condition.
Meera Syal says she was compelled to join the project after close family members developed the condition.
Jo Brand says her previous experience as a psychiatric nurse made her realise how isolated people with dementia can be if not given appropriate support.
Go to next video: Postcode lottery of dementia care