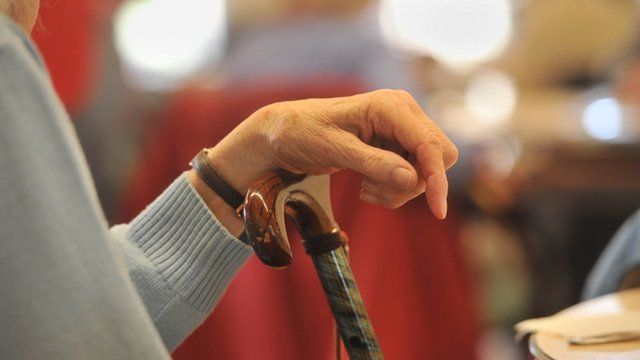 Video
Andrew Dilnot: 'Social care cap higher than we wanted'
The government is to set out its plans for the long-term funding of social care in England. The changes are expected to cap a person's social care costs at a maximum of £75,000.
People would also be allowed to have assets worth up to £123,000 and still claim state support.
Andrew Dilnot, author of the Dilnot Report on social care, said "a partnership between the state and the individual is the way forward."
"For the first time you don't have to be terrified of the consequences of needing care... this system will radically reduce anxiety."
He described the £75,000 cap as "higher than we would have wanted", but acknowledged that "public finances are in a pretty tricky state".
"It doesn't seem to me that it's so different from what we wanted."
Dot Gibson from the National Pensioners' Convention, told Today presenter John Humphrys that the changes are just "tinkering at the edges" and that a fully state-funded "national care service" is what is needed. "People are still going to lose their homes to pay for this - £75,000 is a hugely high cap," says Gibson.
"I think it's important that we stick to a principle of everybody paying and everybody receiving the services free at the point of delivery," she added.
First broadcast on BBC Radio 4's Today Programme on Monday 11 February 2013.