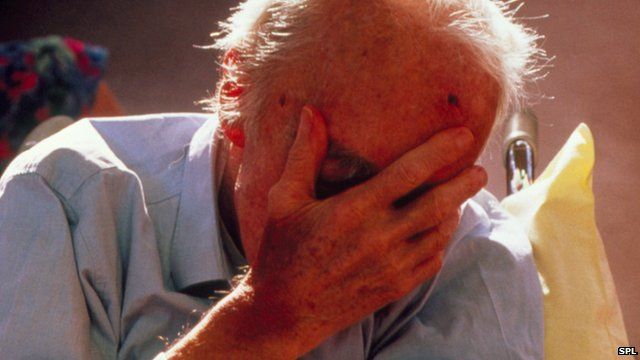 Video
Charity suggests dementia diagnosis is postcode lottery
Dementia sufferers are facing a postcode lottery according to figures from the Alzheimer's Society.
A report suggests that in some parts of the UK, fewer than one in three people will receive a formal diagnosis.
Across the country less than half of sufferers were diagnosed in 2012 and the Health Secretary Jeremy Hunt says the figures are "unacceptable".
BBC Radio 5 live Morning Reports spoke to the charity's Hannah Clack and to Mary Ryan from Ealing whose father was diagnosed in the early stages of dementia soon after his 60th birthday.
Go to next video: Poetry unlocking dementia memories