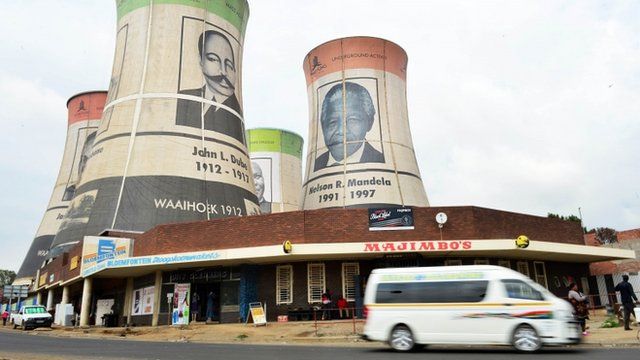 Video
Is South Africa's dream of equality in eclipse?
In South Africa, members of the ruling African Nation Congress (ANC) are gathering for the conference it holds every five years to elect its leader.
Last time, the country's president was deposed as ANC leader by Jacob Zuma.
This time President Zuma faces a challenge from his own deputy.
As election campaigns continue, the party's inspiration, Nelson Mandela remains in hospital.
He remains the most potent reminder of what the ANC stood for as it fought to end apartheid, a commitment to a much more equal South Africa, something critics both within, and outside the party, say it has lost.
The World at One correspondent Hugh Sykes, in Mangaung, formerly Bloemfontein, explains from where the conference is taking place, that the leadership challenge is unlikely to succeed unless thousands of delegates break their promise to vote for Jacob Zuma.
First trade union official, Nomonde Mtembu told Hugh that "you can't just fix something just like that".
Another woman was less optimistic: "There are still kids who have no money to go school... no water... I don't want to say its the ANC's fault, but they play a part in it."